The Schmidt Report
a Practitioner's Tool to Understanding the Markets.
0
Unique Chart Visualizations
0
National, State & Local Market Areas
What is it?
Authored and published by Stockworth's President and Broker, Jason Schmidt, The Schmidt Report is a deeply comprehensive interactive digital guide to national, State-level, and regional macroeconomic and financial market conditions, Central Florida real estate market conditions, and local sub-market real estate activity.
This proprietary data set is utilized by local and State-level business leaders, economic advisors, and real estate developers and investors.
Stockworth's practitioners reap the benefits of early release updates, Stockworth-only data analytics, and in-house interpretative summaries of complex information.
How it Started.
In 2013, as Central Florida's real estate market began to significantly rebound from the 2008 financial crisis, it became clear that real-time and actionable market data beyond what is traditionally available to real estate practitioners would be required for proper assessment of the new and rapidly changing market.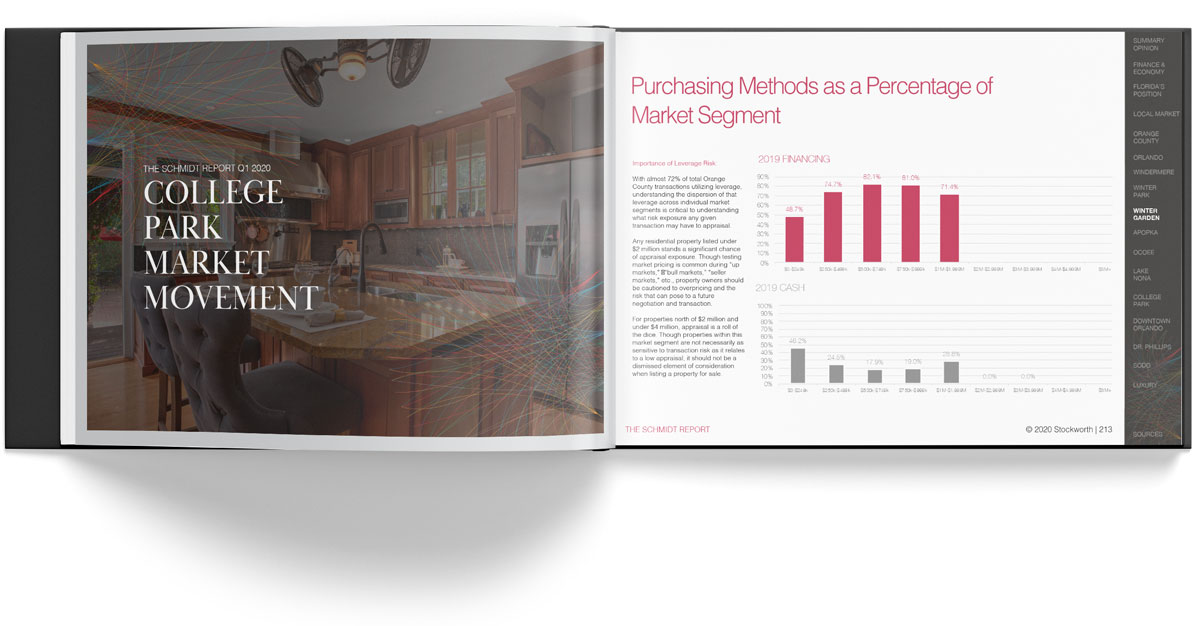 Find Out if You Qualify for
The Schmidt Report
The Schmidt Report is proprietary intellectual property and work product to Stockworth™, its subsidiaries, affiliates, and partners.
Standards for qualification are limited to those selected by Stockworth as meeting strict access standards and professional qualifications.
Submit this form and find out if you qualify.
a Firm Founded by Business Leaders, Designed for Business Leaders.