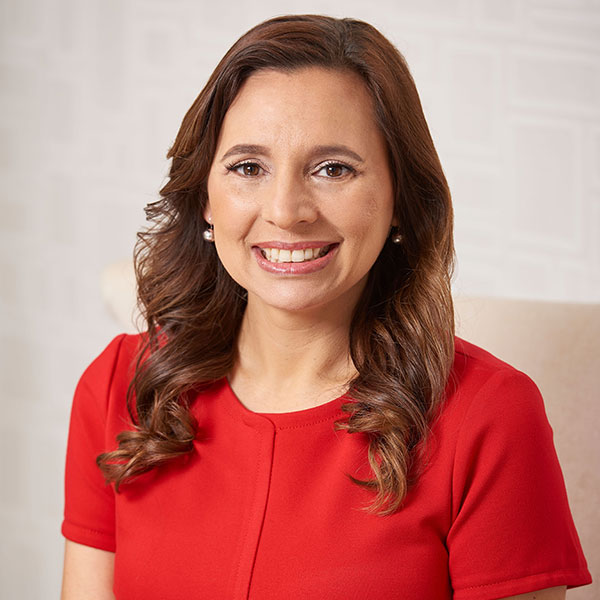 Maria Quintero
Professional Real Estate Advisor
Maria Quintero comes to Stockworth as a Professional Real Estate Advisor with 14 years of experience in the Central Florida market.

Maria brings her expertise in luxury real estate to the Stockworth team, along with her first-hand knowledge of Central Florida's communities and concierge-level approach to serving her clients. Backed by a team of real estate professionals, Maria provides her clients with cutting-edge marketing strategies utilizing her in-house media production, marketing, and content development team.

Prior to residential real estate, Maria was tremendously successful in hotel management and served as one of the top sale executives for Sheraton Resorts.

Born and raised in Buenos Aires, Argentina, Maria is fluent in Spanish and understands some Portuguese.

Maria moved to Florida in 1999 to earn her Bachelor of Arts in Hospitality Management, and she and her husband, Bruno, currently reside in Dr. Phillips.

The mother of three beautiful children, Maria has devoted her free time to running marathons and raising money for the American Heart Association since her youngest son was diagnosed with a rare heart condition during pregnancy.
Call Maria: (407) 509-0849
Maria absolutely went above and beyond in assisting me in selling my house! She is attentive to every detail and extremely knowledgeable in what she does! Would absolutely recommend Maria to everyone!
Carmen M. & Carlos F.
The best attention ever. I have received courtesy professionalism and timely and accurate guidance throughout the process. Maria is simply the best! Thank you so much.
Carlos S.
Maria Quintero is the best real estate agent we ever worked with. Excellent guidance and total professionalism! Every decision was guided by well researched information and well thought out advice. For repairs required by the building inspection Maria also recommended local professionals who provided top priority and professional service to complete the requirements in short time. Really an amazingly smooth and wonderful experience in selling our last house!
David & Lynda
Maria is the best realtor you can ever have. She is always checking every single detail for you. Buying a house is not easy but she makes it very simple for you. Totally recommend her. The perfect person to trust.
Virgina V.
Maria's Listings
Maria Quintero's current active listings.